I'm always fascinated by the innovative products people come up with and create crowdfunding campaigns for. I wanted to highlight some of the more interesting ones that catch my eye and share a few thoughts.
Some are actually ingenious products that I wish I had though of, others are superfluous contraptions of little real value, but raise a bewildering amount of money.
To kick things, I'll start with a product that manages to be both: The 'Smartduvet Breeze'.
From their
Indiegogo Overview
:
The new Smartduvet Breeze is the world's first dual-zone climate controlled self-making bed. The Breeze doesn't replace your existing bed or bedding, it simply makes them better. In addition to making the bed for you, the Breeze allows you to set your preferred temperature individually for each side of the bed.
At the time of writing, the campaign has raised $415,448 (2077% above its $20,000 goal with 17 days to go).
Is this funding warranted? Let's take more in depth look.


Here is the introductory video from the campaign:
It highlights the two primary benefits of the Breeze:
1. Individualized climate control: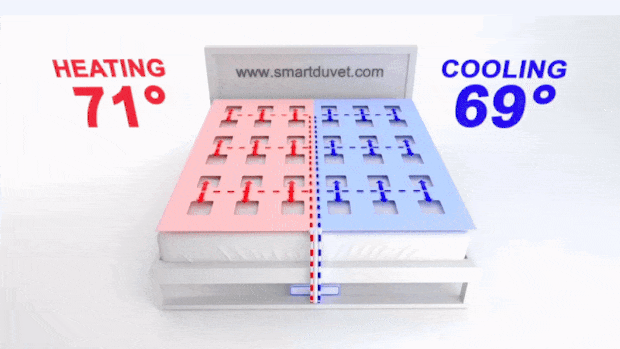 This is the feature that I would most want to have.
Anyone who has shared a bed or bedroom knows that it is a pain when each person has a different preference for sleep temperature.
Limiting the temperature control to the bed is also smart because it limits the area of the room you need to regulate.
From a technical perspective, I wonder what they're using cool and heat the air. The engineer in me sees obvious energy conservation by taking the excess heat of one side and moving it to the other.
If the box under the bed is both heading and cooling air, it would be highly inefficient and use a lot of electricity.
2. Self-making feature: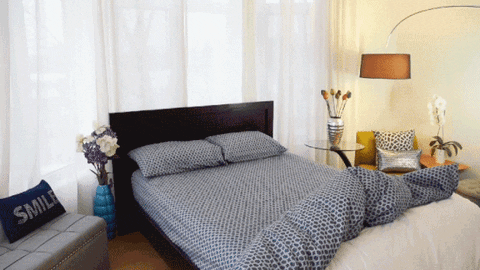 This is the feature that
Smartduvet was founded on
and one that I can't believe people bought into enough that the company was able to produce a follow-up product.
The amount of energy necessary to power the compressor and inflate the cover, only to have it deflate right after seems like a big waste.
Also, without a flat sheet, does it really take that long to pull one corner up to the top of the bed, walk to the other side and pull up the other side?
Pricing:
With Early Bird pricing sold out, the "regular" crowdfunding price is $199 for any size cover.
You can get an inexpensive comforter set for less than $50, so the $199 price point seems excessive. This is a new product and technology, so you can expect to pay a premium and $199 is about the limit of what I'd consider paying for it. However, the expected MSRP of $359 (usually inflated to increase "savings" in crowdfunding campaigns), is far beyond any value I'd place on this product.
I still can't justify paying either price for it, but over 1,700 people have.
Summary:
As with many products, particularly first generation ones, there are many things to like and dislike about the Smartduvet Breeze.
I like the targeted air conditioning concept and I think it could be made even more efficient to use minimal energy and the cost could be brought down. I'd also want to know how well it works passively as a blanket without the heating/cooling features on.
However, the self-making feature is excessive and seems like a complete waste of money/energy.
Would you pay for this?
Other thoughts? Reply in the comments!